Product Features
High Torque
Its P-type gear construction can provide greater meshing quantity, and can achieve stable output at larger torque combined with the servo motor and the large reduction ratio construction.

High Rigidity
During harmonic driving, the teeth are in contact with each other when they engage and the larger the number of meshing teeth is the larger cutting load they can bear.
A powerful brake construction is optional for heavy cutting.

Zero Backlash
Its gear drive has a small return difference and its gear backlash can be adjusted to achieve zero backlash transmission.

Safe and Reliable
It is designed with a central through hole to facilitate wiring and air pipe coupling. Its compact design can reduce space occupation, and its transmission is smooth and noise is low under operating conditions.

Product Parameters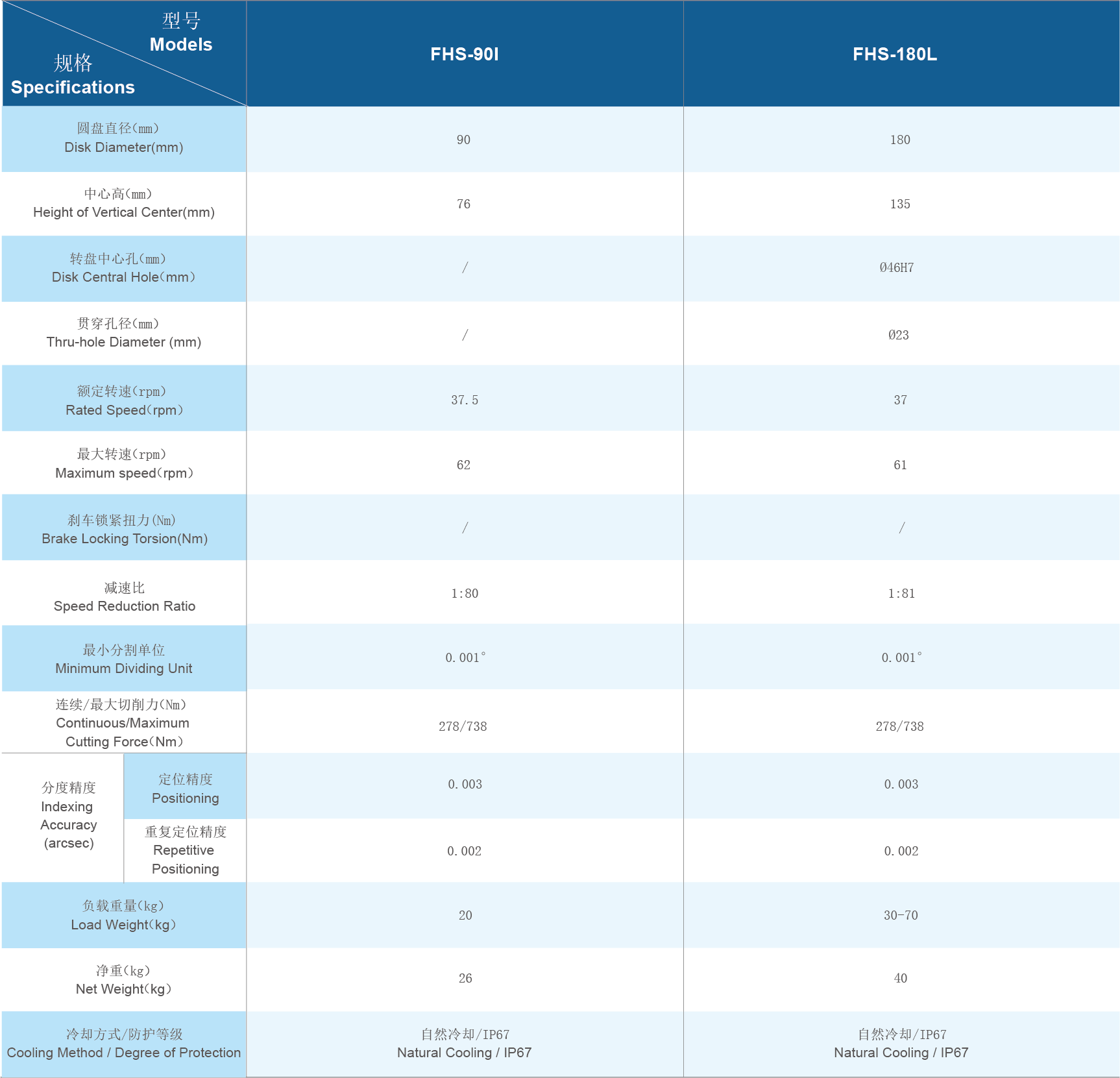 +
Product Dimemsions