Product Features
High Torque
It is compact and silent, and uses the motor to drive the load directly without reducer or backlash
.
High overload capacity (4X), high speed (compared with conventional gear), and fast servo response.

High Precision
Standard equipped with Renishawan absolute type encoder (26bit), it enables high precision dividing.

Safe and Reliable
It adopts compact structure design, and efficient pneumatic clamping and standard solenoid valve for easy and safe operation and strong braking effects.
It is designed with a central through hole to facilitate the modularization of wiring and piping components. A fixed seat adapter plate or a rotary table can be customized according to the customer's demands.

Product Parameters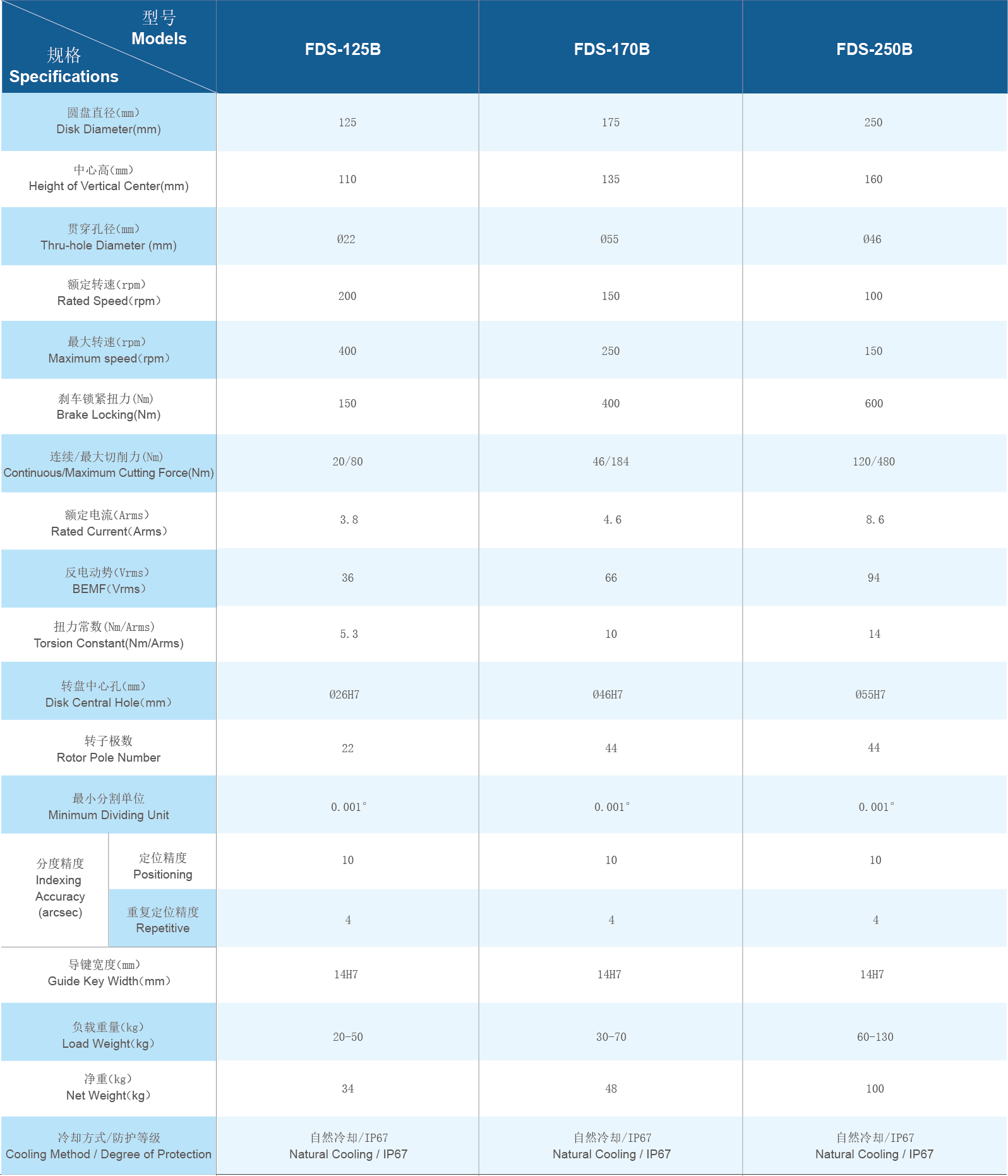 +
Product Dimemsions