Product Features
Free Extension to Increase the Tool Magazine Capacity

It can match all kinds of drilling and tapping machines
without affecting the normal functions of the original tool magazine.
As an external auxiliary tool magazine, it can solve the problem of insufficient capacity of existing tool magazine (extended to14 tools at most).

Fast Speed of Tool Change
Its precise reduction mechanism can realize accurate tool change. Certain models of auxiliary tool magazines can complete tool change within 4 seconds.

Easy to Operate, Safe and Reliable
It is controlled through real-time communication with the machine tool system. It is easy to operate and safe to use.

Product Parameters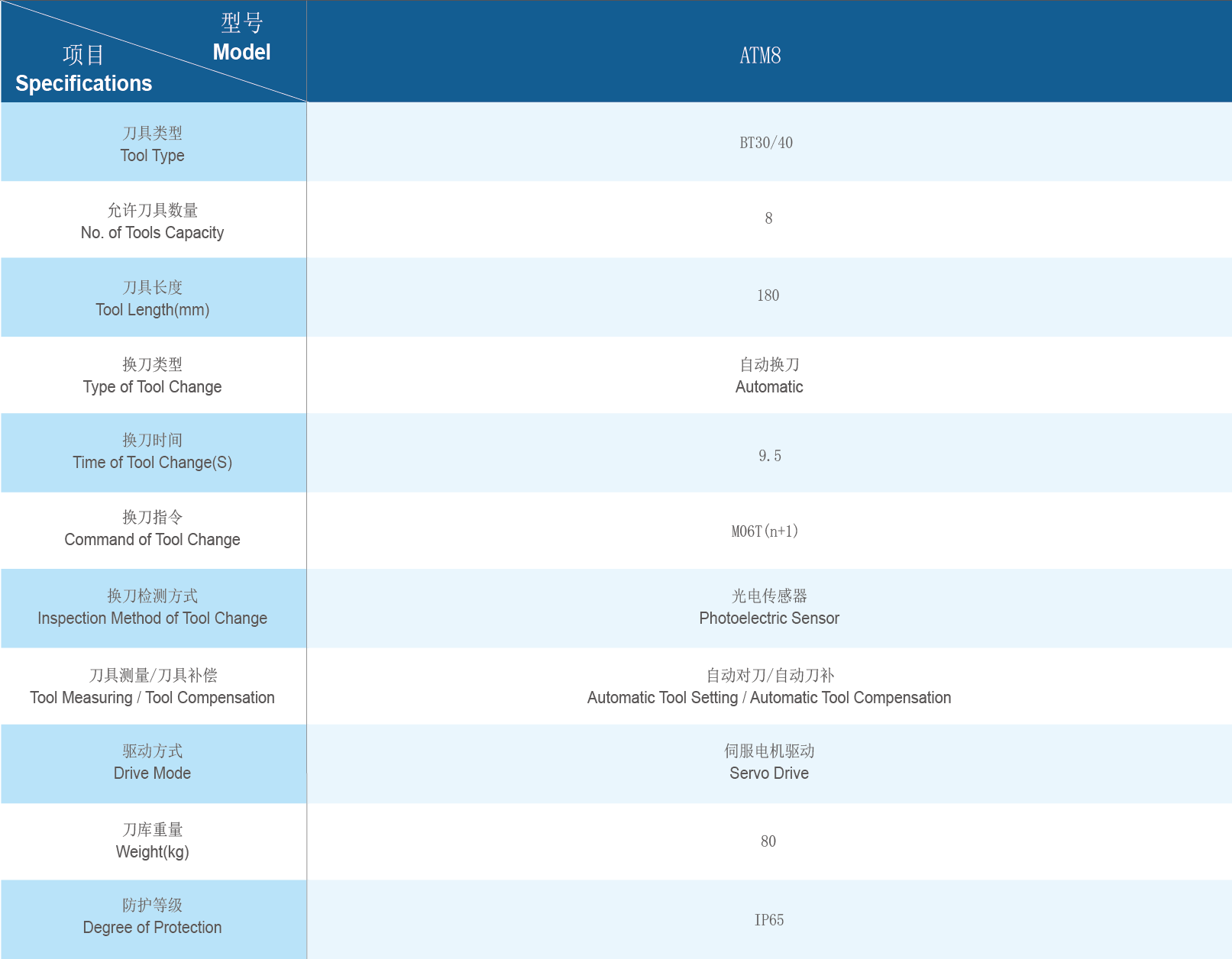 +
Product Dimemsions